Employment in Bossier City at Red River Chevrolet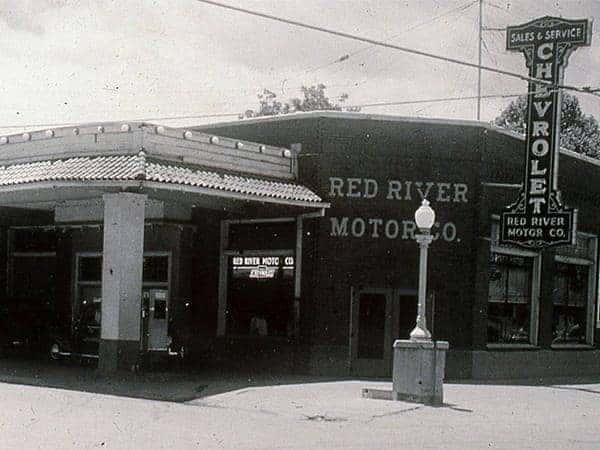 Red River Chevrolet was featured in the July 2016 edition of BIZ Magazine as one of the "Best Places to Work." How were we chosen? According to the magazine, they "took nominations from current/past employees and the business community and divided them up according to different industries. [They] then vetted each industry winner through [their] editorial board, which consists of business leaders & owners on both sides of the river."
Join Our Team
"We've been "Making Car Buying Fun Since 1931."
May 7, 1931, Red River Motor Company was started by Shreveport/Bossier businessman Patton Hawkins. The same family still owns and operates the business to this day. Mr. Hawkins ran the dealership from 1931 until 1954. His son-in-law, Jim Fritze, joined the dealership the day after he ended his military career in 1953. Jim Fritze took over in 1960 until he retired in 2012. Currently, his son, George Fritze, is the head of the Red River Chevy family. George started working at the dealership in 1970 and became a partner and dealer in 1986. George's son, Patton Fritze, and son-in-law, Alvin Olsan, are now partners with him in the ownership and management of the dealership. When you do business with the Red River Motor Company, you are treated as part of the Red River Chevy family.
Why Work for Red River Motor Company?
Every day is a great day at Red River Chevrolet! Our dedication to building relationships with our customers begins by building relationships with our team members. We are committed to providing an exceptional sales and service experience for our customers, and to providing the best career opportunities for our employees. We believe in empowering our employees through business orientation, training opportunities, participation in our community events, in addition to manufacturer-sponsored courses.
RRMC employees enjoy many benefits, including:
Training and Education Assistance
Paid holidays
Paid vacation
Paid sick leave
Career advancement plan
Spiff incentives + bonuses
Retirement benefits
Healthcare benefits
Life insurance
Employee appreciation events – lunches, dinners, summer & holiday parties
Mon - Fri

8:00 AM - 7:00 PM




Sat

9:00 AM - 5:00 PM




Sun

Closed
Mon - Fri

7:30 AM - 5:30 PM




Sat - Sun

Closed
Mon - Fri

7:30 AM - 5:30 PM




Sat - Sun

Closed